Week #1
Retro tech, Soviet Cartoons, and Dithering.
Hello and Happy 2022,
I first wanted to share a some personal news. This will be my last month working full time for Envisioning. After ~ 8 years, I thought I could profit from some new challenges. I'm leaving the day-to-day operations, but will continue close to the team. Soon, I will share more details of what I will be doing.
Back with the regular schedule :)
1
On this week's episode of retrotech: Video presentations or slideshows are things we take for granted. I never actually thought about its development or existence before GUI or computer projectors, yet they existed in a hardcore-tech-fashion since at least the 1980s. All done using slide projectors – yes, you've read it correctly Slides.
This article (actually a long-read keynote with pun-full slides) written by, one of the technique' pioneers, Douglas Mesney documents its evolution from a simple 3-projector-array concotion, to bespoke programming languages with 100 projectors and 21 screen arrays.
This video shows what they could do with a 15 projector array.
2
On Soviet children cartoons: as Winnieh-the-Pooh, Bambi, and other works from 1926 are joining the public domain, it is a good opportunity to revisit and share some Soviet remakes and other impressive cartoons from the era. They have a different approach to the western classics we know. Not only in style and aesthetics, but the whole delivery and narrative. I wonder how differently I would've perceived things growing up with such distinct imagery.
The Hedgehog in the Fog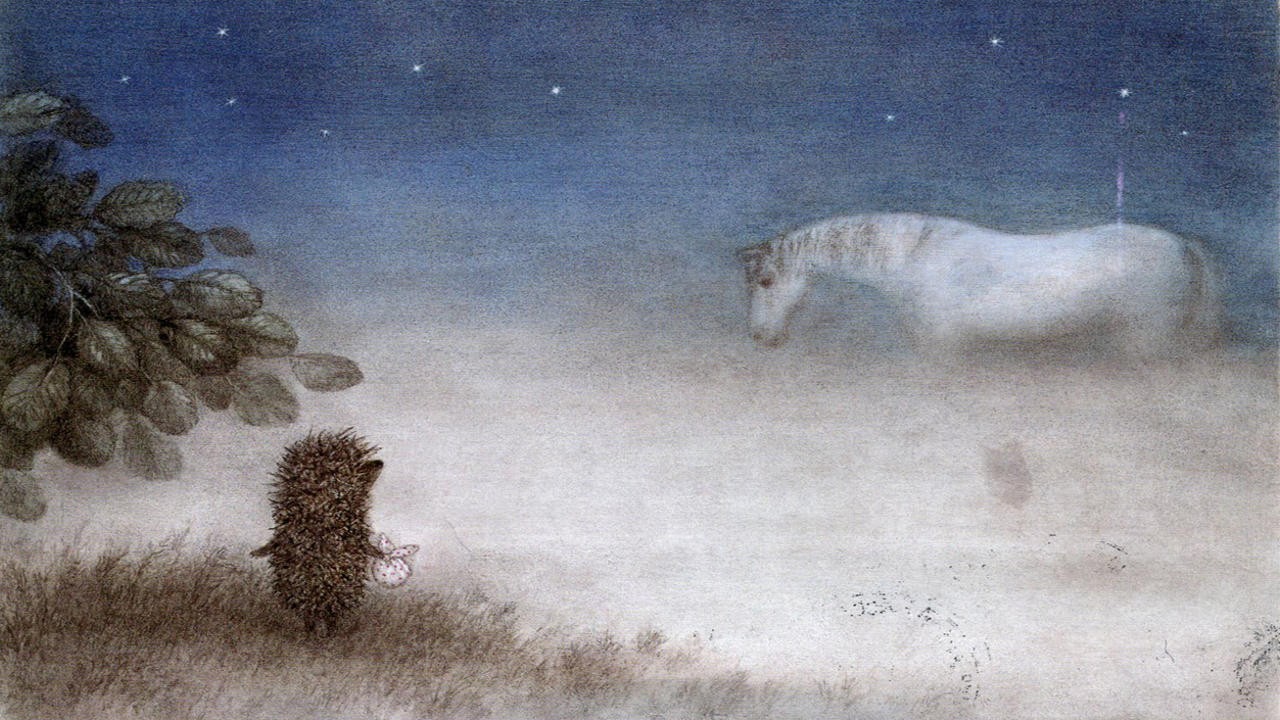 Elected the "#1 Animated film of all the time", tells the story of a Hedgehog going to meet his friend Bear. He journeys through the forest and is tormented by an owl. Here is an english version.
The Little Mermaid
Rusalochka – the Little Mermaid – trades her voice for legs after falling in love with a human prince. Here with English subtitles
–
There is also Vinni Pukh (Winnieh-the-pooh), Nu, Pogodi! (Tom&Jerry), Alice in the Wonderland, The Scarlet Flower (The Sleeping Beauty), and last but not least Krokodil Gena & Cheburashka(whose rights were later bought by Japan).
Disney's fight to extend Mickey Mouse's copyright is quite extensive. In two years, the Steamboat Willie will join the public domain too, meanwhile this article sheds a good light into it.
3
This ObservableHQ experiment on different Dithering techniques. Dither is a technique that is applied all around us in the digital media we consume: photography, video, and audio processing. The experiment describes and walks you through the different frameworks and results.
Born as technique to deal with limitation (pixel amount, color gamut, etc…) it is been transfered to an aesthetic style. The fantastic Return of The Obra Dinn relies heavily on this to achieve its looks. If you don't know it, it is a wonderful game created by Lucas Pope (he also did "Papers Please") and is available for almost every console / OS.
—
See you next time.
Arthur Soares Newsletter
Join the newsletter to receive the latest updates in your inbox.
Comments